Info Heading
LOCATION
31 Chalder St Marrickville NSW 2204

BOTTLE SHOP
Mon-Sun 12pm- 5pm

TASTINGS ROOM AND POP UP BAR
Friday 3-10pm
Saturday 12-10pm
Sunday 12-8pm
Ester Spirits, a Sydney craft distillery, tasting room and pop up bar.
Where factories tend to be purely practical and functional to the point of lacking character, we wanted Ester to feel weird and wonderful, intimate, sumptuous and genuine to the craft spirit, bringing you behind the scenes where the magic happens. 
The distillery was built on the  idea of an artist's studio, designed to have this tension between art and science,  a fancy factory full of happy gin oompa loompas, where anything is possible. It's built not only for your enjoyment but for ours also, a space of work and friendship,where we get to enjoy what we make in our warehouse jammed full of art and curiosities, works in progress, cool tools and weird looking equipment.
So come in and take a seat amongst all our equipment and personal souvenirs,  learn about gin or just have a drink and snack without all the pomp and ceremony, either way, we'd love to have you over.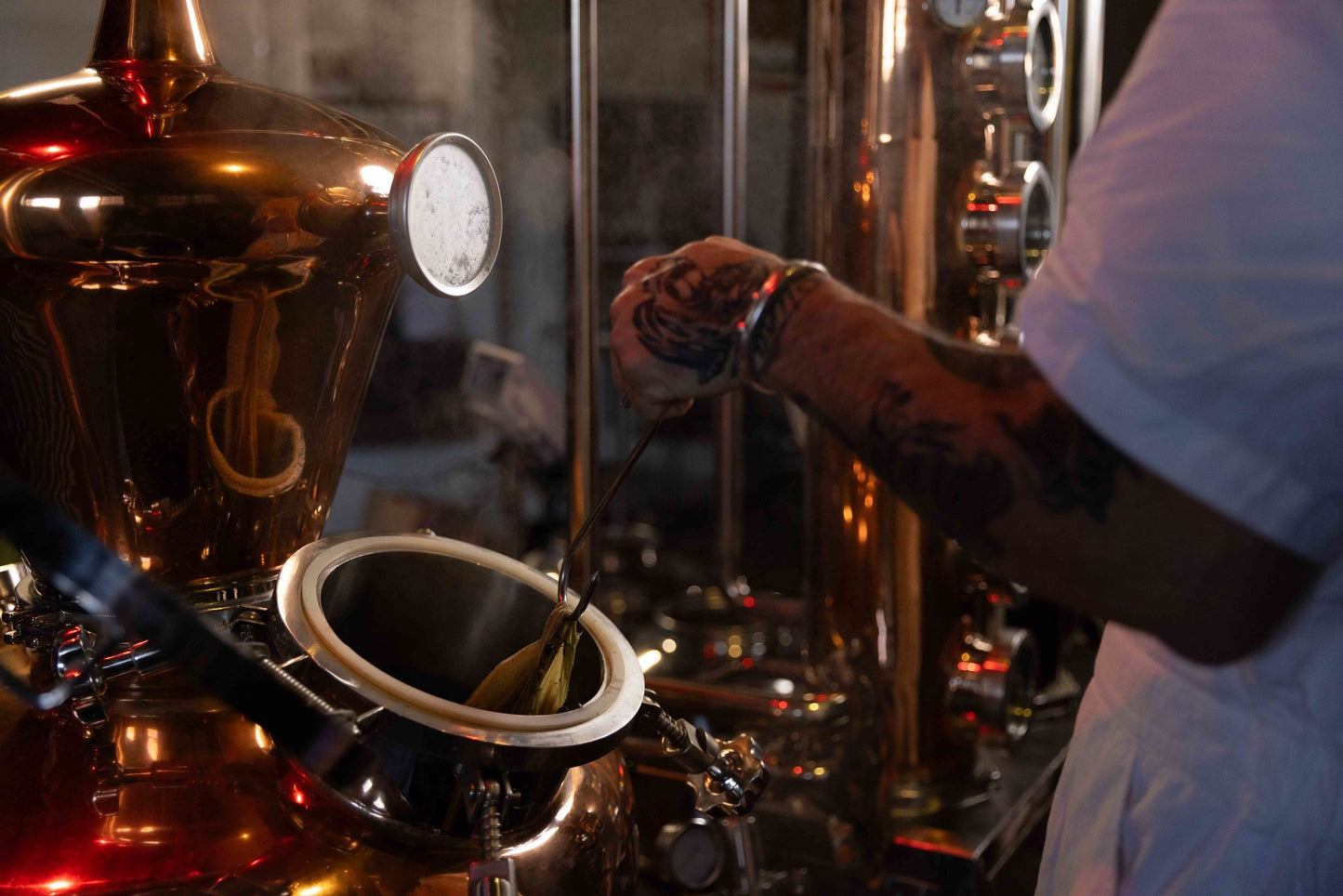 VISIT US!
Nestled in the heart of Marrickville, the golden triangle of craft breweries and distilleries.
BOOK NOW
"At Ester, first and foremost we believe in quality and massive flavour regardless of trends or holes in the market. These spirits were created for us, blending traditional distilling craftsmanship with Australian innovation to create modern classics."
Corinna & Felix - Founders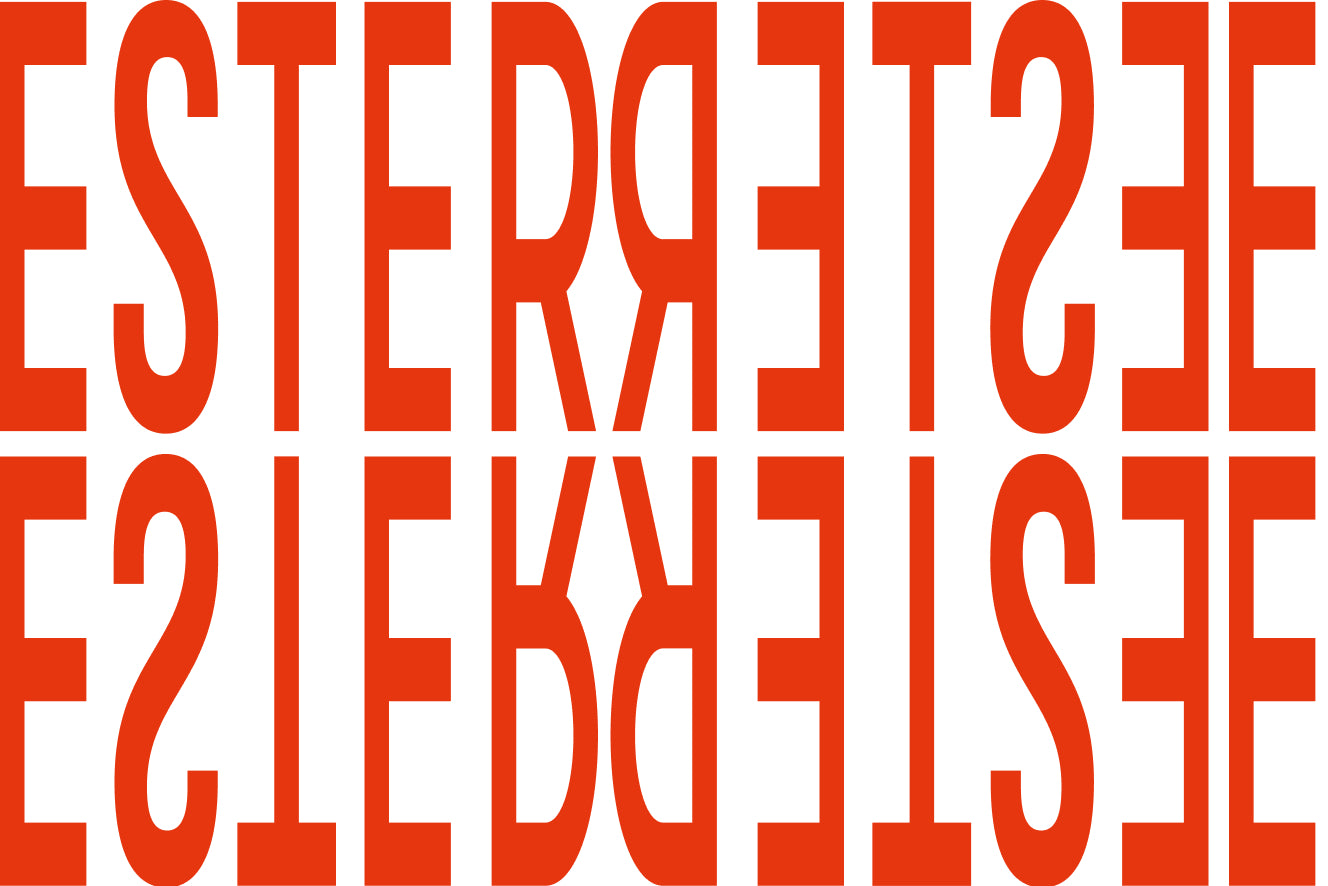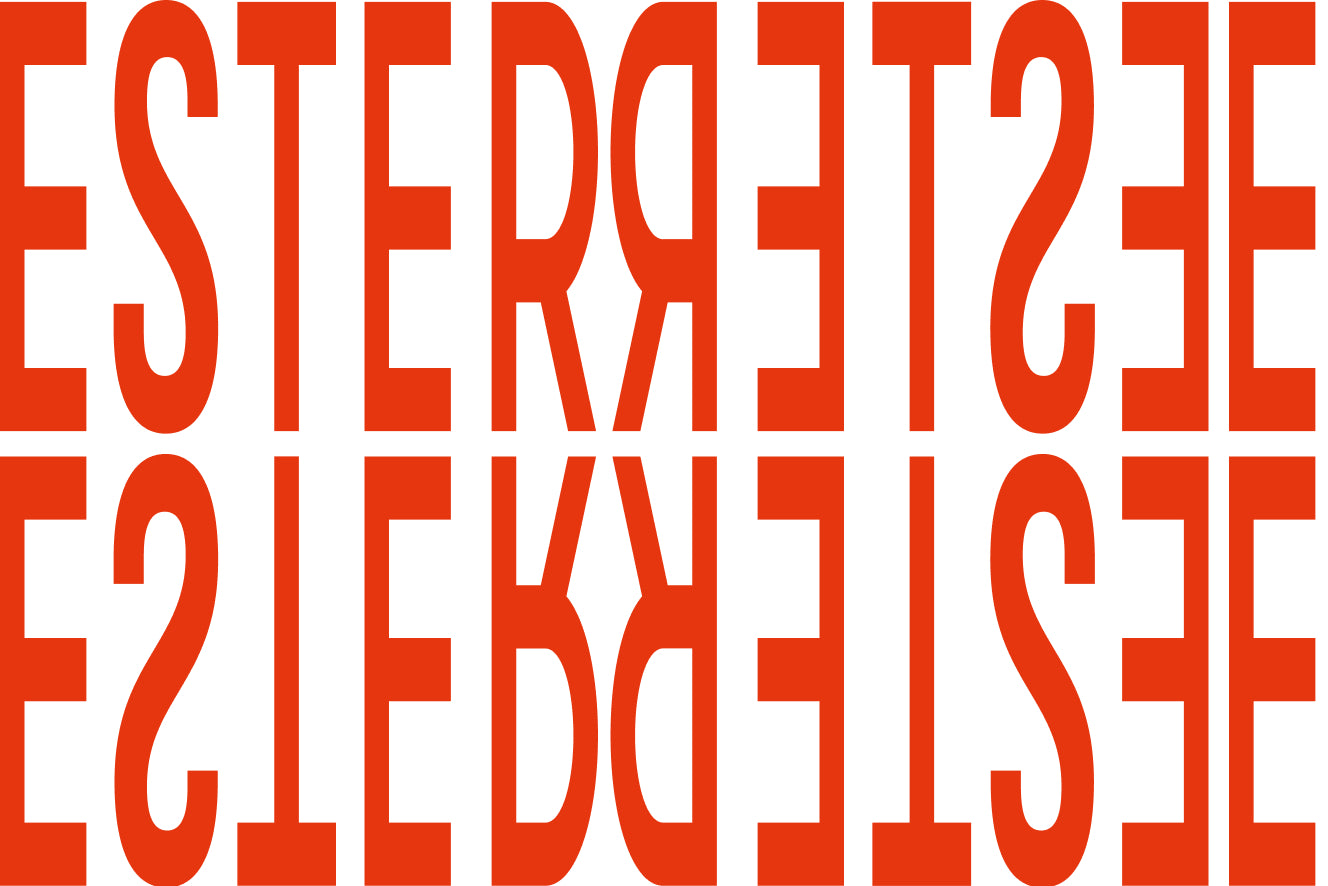 Created by two Sydney dedicated hospo veterans, full-blown flavour fanatics who reckon life's too short for anything less than 'fuck off deliciousness'.
MEET THE MAKERS
Meet the yin and yang of Ester's founding principles, Felix and Corinna. Tensions between art and science, logic and love, masculine and feminine, the traditional and the modern are what keep the fires and ideas burning bright at Ester.